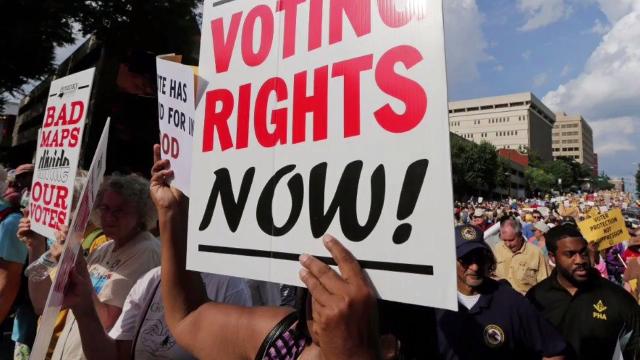 Florida lawmakers are intent on passing legislation that will undercut the passage of rights restoration for Floridians with prior felony convictions. Florida deserves better.
Advancement Project National Office stands with the Florida Rights Restoration Coalition (FRRC) in opposing any Amendment 4 legislation that creates additional barriers to voting for Returning Citizens who would otherwise be eligible based on the passage of Amendment 4. Any legislation proposed should neither limit the rights created by Amendment 4 nor infringe upon the will of Florida voters.
Florida's current completion of sentence standard is built upon three basic components:
A person has completed incarceration
A person has completed probation/supervision
A person has paid restitution as specifically ordered by a judge
Advancement Project National Office vigorously oppose House Bill 7089 and Senate Bill 7086. Read the two letters we sent to the Florida Secretary of State opposing legislation that would undermine the will of Florida voters. Our advocacy won't stop until Amendment 4 is fully implemented.
Read our written testimony below. 
Advancement Project Written Testimony Re FL HB 7089
Advancement Project Written Testimony Re FL SB 7086