National Organizations Release COVID-19/Coronavirus Social Justice Guide
Map The Truth is a direct response to the rampant rise of toxic disinformation and hate-based bigotry witnessed amid this pandemic 
Media Contacts
Advancement Project National Office: Zerline Hughes, [email protected]
Asian & Pacific Islander American Health Forum: Joyce Liu, [email protected]
Can't Stop! Won't Stop! Consulting: Terrence Ford, [email protected]
Demos: Shanae Bass, [email protected]
The Opportunity Agenda: Christiaan Perez, [email protected]
Washington, D.C. – Today, the Advancement Project National Office, Asian & Pacific Islander American Health Forum, Can't Stop! Won't Stop! Consulting, Demos, and The Opportunity Agenda announce the release of Map The Truth, a COVID-19/Coronavirus Social Justice Guide. This guide is a reflection of the love, unity, and uplifting positivity that the partner organizations aim to spread amongst all suffering communities.
Now, with the current threat of this global pandemic, that truth has become more important than ever. Collectively, the organizations proudly commit this social justice guide to be a beacon of truth that helps uplift and support directly impacted communities to come together to rise above the hate, lies, and bigotry that is being actively promoted by the administration, local elected officials and media pundits.
Map The Truth is a timely resource for advocates, educators, media and people who want–and need–to understand the importance of racial justice and how to talk to the community at large during this time.
Judith Browne Dianis, executive director of Advancement Project National Office, said, "Narrative change is critical in the fight for racial justice — and that starts with intentionality in the words we choose. This messaging guide is a resource for racial justice advocates, allies in the movement, educators, and influencers committed to eliminating falsehoods, myths and misinformation. Informed by the expert advice of our national allies, the 'Map The Truth' social justice guide is the go-to source for those seeking to have courageous conversations and publish information with an informed racial justice lens during the COVID-19 pandemic and beyond."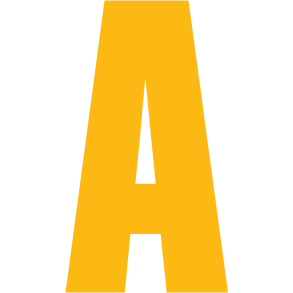 "Even before COVID-19 swept across the world, communities of color already experienced racism and discrimination in our health systems, by race, ethnicity and language. The pandemic has only magnified the harm our communities experience and made clear how much more work we need to do. As Asian Americans, Native Hawaiians and Pacific Islanders, in this moment calling for solidarity across all communities of color, we need to remember that our words and actions have an impact. The Asian & Pacific Islander American Health Forum is proud to support this effort with our partners to refocus our language and actions to uplift, support and unite communities instead of spreading fear, harm and hate," added Kathy Ko Chin, president and CEO of the Asian and Pacific Islander American Health Forum.
"Although the impact of COVID-19 has been exacerbated by the systemic inequities that exist in the United States, it is our goal to fight the spread of misinformation, fear and hate that is further targeting immigrants and people of color and affecting already marginalized communities," stated President and Co-Founder of Can't Stop! Won't Stop! Consulting Gregory Cendana, " We are proud to come together with partners to present the COVID-19/Coronavirus Social Justice Guide 'Map The Truth' — a beacon of sorely-needed truth that that will help you navigate through messaging and language designed to bring us together, take action and live our values. Use this to lead with truth and positivity and ensure humanity at the center of our focus once again."
"We understand the irreversible harm that is caused by the spread of misinformation around COVID-19 and the devastating impact it's had on Black and brown communities. We hope this collaborative effort to amplify the truth will dispel the racist stereotypes and unfounded myths being perpetuated through an inaccurate and destructive narrative," said K. Sabeel Rahman, president of Demos. "Our goal with this guide is to help permanently shift the conversation toward more fact-based, affirming, and solution-oriented messaging so that people who are already vulnerable to the effects of this pandemic aren't put at even greater risk."
"COVID-19 has laid bare the systemic inequalities and racial animus that has persisted throughout the United States for many, many years. If we hope to make progress toward the goal of achieving equal opportunity coming out of these crises, then we must start with our language. Through the 'Map the Truth' COVID-19 Social Justice Messaging Guide, we can get closer to making certain that our messaging for reform can build a bridge from today's problems to tomorrow's solutions. Accomplishing that starts with leading with values including aspiration and truth," concluded president of The Opportunity Agenda, Ellen Buchman.
#MapTheTruth, the COVID-19/Coronavirus Social Justice Guide, Social Media Tool Kit and Shareable Graphics are available at www.mapthetruth.com.
###
#MapTheTruth is a collaboration of the Advancement Project National Office, Asian & Pacific Islander American Health Forum, Can't Stop! Won't Stop! Consulting, Demos, and The Opportunity Agenda.